[Recording Begins]
This is a GM Voice Memo for Thursday, November 18, 2038
I met with our new owner today – Vinnie Vitale. A Chicago guy and a fellow Italian, so that's all good.
But, man, he sure shook up the local sports community when he hinted around that he might want to move the team back to Chicago. The bloggers have gone apeshit, and all the call-in shows have gone nutty, too.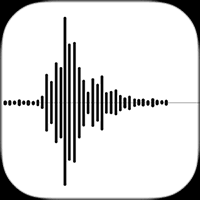 So I asked him point-blank: Vinnie, are we moving to Chi-town?
And he said, "Nah – not anytime soon. For one thing, the league won't allow it, and for another, there's not even a stadium for us up there … yet."
Then what, I asked, were you doing at that news conference?
"You know what's duller than a bad baseball team?" he said to me. "Nothin'. Not one damn thing. How much were people talking about the Phantoms yesterday? Or the day before? Or last month? Or all summer long, for that matter?
"Answer: they weren't.
"How much are they talkin' about us now? A freakin' ton. I made 'em a little nervous, and that's a good thing. Now, maybe, the city will be a little more anxious to do things for us."

I hadn't really thought about it that way. So, maybe he knows what he's doing after all.
One thing's for sure, though. He really hates our logo. He brought it up more than once.
"What the hell is that thing, with the eyes and the stuff on the sides of its head? And how'd they pick that god-awful brown? Can we change that?"
Well, no, I said, the league rules say you can't "rebrand," as they put it, until you've been in the league for two years.
Whose rule is that? he asked.
Well, I told him, that's in the league constitution, so it would be the commissioner and the governing board.
"Huh. Well," he said, "I wonder how Mr. Commish and his board members would feel about dumping that logo if they had their Escalades towed to one of my impound lots?"
So, I told him, "Jesus, Vinnie. For one thing, the commissioner is out in Vegas and the other board members are all over the place. And for another thing, I doubt they all drive Escalades … and, what, you can't live with the logo for two years?"
Vinnie looked at me and said, "You're kind of a rule follower, ain't ya, Vic? Well, that's OK. I suppose we can live with it for a couple of years. But it's still ugly as sin. That old Black Sox logo … now that's a logo. Doesn't give you the heebie-jeebies every time you look at it, either."
Something tells me that, one of these days, that logo of ours is going to be towed off to one of Vinnie's impound lots and that's the last we'll see of it.
Which, actually, would be OK by me.
[Recording ends]