The 2032 Apalachicola Robins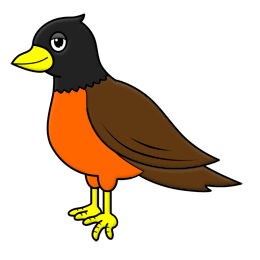 Apalachicola. It's a small town in the shadows of St Vincents Island in the Florida panhandle. A town made famous by
Bing Cosby and Bob Hope in the 1947 classic "Road to Rio".
Just east of the Apalachicola Municipal Airport is Ned Porter Park. A small baseball quadplex that has undergone a $15 million renovation to host the Brooklyn Robins Florida Prospect League team. The Robins have spent the last several seasons stock piling young power pitchers and athletic versatile defensive minded position players. The team that takes the field in Apalachicola this October is a great example of the style of play that the Robins are slowly morphing into. Let's take a look at the players who will fill out the roster for the baby Robins.
Starting Staff
SP
Manuel Andres
(9/7/5 Talents)
SP
Juan Jose Fuentes
(8/8/6 Talents)
SP
David Krappenshitz
(6/7/5 Talents)
SP
Dusan Kukcenjac
(8/6/6 Talents)
SP
Manuel Ramirez
(8/6/5 Talents)
SP
Luis Salinas
(7/6/6 Talents)
SP
Tai Xu
(9/8/4 Talents)
Brooklyn is sending 7 starting pitchers to the Prospect League. Two notable omissions are Manuel Romano and Philippe Delmas. A pair of prospects ranked 4th and 17th in the Robins system. Team doctors would not clear them medically to compete. Of the seven that will play, five will start and 2 will come out of the pen. Fuentes, though not an ace, will get the ball in game #1. He was acquired from Yellow Spring in the Rick Ward trade. A 13 game winner in AA last season, Fuentes is the closest to BBA ready. He will probably be with the big club at some point in 2033. Tai Xu is an intriguing piece. Originally signed by California as a million dollar international free agent, Xu was released less then two years later. After spending 10 months sitting at home, Brooklyn gave him a shot. Since then Xu has bumped back into prospect status and has come up in multiple trade discussions. His control is still a huge question mark, but everything else is there. He's one to keep an eye on and a great choice to get more reps in the fall.
Ramirez, Salinas, Andres, Krappenshitz, and the afore mentioned Delmas are all products of the deep 2031 draft. All 5 are on par or better then their draft day projections. Salinas was selected in the 18th round and looks like he might actually have a shot in the BBA someday as back end starter/ swing man. Kukcenjac is a Brooklyn scouting find. Hopefully his 2032 season was just first year jitters.
Bullpen
RP
Luis Ayala
(10/6/5 Talents)
RP
Pancho Cerdo
(10/7/5 Talents)
RP
Leonardo Montes
(13/7/2 Talents)
RP
Matheus Mra
(9/7/5 Talents)
CL
Miguel Angel Lopez
(11/6/5 Talents)
CL
Akli Yoofi
(10/7/5 Talents)
This bullpen is down right nasty. 6 guys who throw some serious heat. Montes has the best stuff out of anyone. He maintains 3 outstanding pitches in his arsenal. Like a lot of Brooklyn pitcher though, he doesn't always know where those laser beams will go. All of these pitchers are still babies. Montes and Lopez are just 20 while the rest are all teenagers. Four are lefties while only 2 are righties. This is a continuation of Brooklyns recent trend of carrying multiple specialist to get through the middle innings of the ballgame. Mra, Cerda, and Yoofi were drafted in the 7,8 and 9th rounds of the 2031 draft. I keep bringing up that draft because the Robins feel that they did extremely well in that draft acquiring a depth of solid future BBA players. Montes and Lopez were picked off the minor league free agent scrap heap while Ayala is one of three player on this Apalachicola team that came over in the Mario Mendez trade.
Craig Boteler and Alfonso Navarro were selected to be on the taxi squad. In reality there were probably 7-8 other pitchers who were talented enough to serve here. While Brooklyn is anything but a top heavy talent team, their organizational depth is considered to be second to none.
Starting Lineup
1B
Juan Diaz
(5/7/3/5/5 Talents)
CF
Bart Scott
(5/5/3/5/6 Talents)
C
Carlos Flores
(6/7/6/5/7 Talents)
DH
Carlos Alonso
(7/9/6/4/8 Talents)
SS
Arief Alatas
(5/6/5/4/8 Talents)
RF
Jose Cota
(6/7/4/4/7Talents)
3B
Rafael Diaz
(5/6/3/4/7 Talents)
2B
Kagehisa Echi
(6/6/2/3/9 Talents)
LF
Alonso Alba
(5/6/4/5/6 Talents)
On paper, while judging this team through the monochromatic eyes of offense alone. This lineup isn't that good. In fact it could be considered borderline terrible. There is no power, nobody can take a walk and even their ability to hit for average can be called into question. When the Robins committed to this rebuild, they wanted to do things differently. In recent drafts there seemed to be an over abundance of very good hitters who were terrible in the field. The thought process goes like this. In a few years there will be a dearth of players who can actually play 2B/SS/CF. So why not corner the market now and eventually trade those players away to teams in dire need. The other part of this strategy is that the Robins can build a speed and defense team. Something nobody else in the BBA really does. All in all, this is a moneyball strategy. Whether it works or not remains to be seen and hangs largely upon execution.
So about these players. None of them project out to be all stars. Carlos Alonso has the most offensive upside. If he fills out to reach his potential, he should be a starting corner outfielder in the BBA someday. He was drafted as an extremely raw 16 year old and thus far has spent 3 years learning rookie ball. He is just now catching up to the competition and is still a few years away from being BBA ready.
Arief Alatas is an uberly talented defensive player who sent shockwaves through the Robins front office with his outstanding offensive campaign this season. This kid has more power then scouts are giving him credit for. If he can hit a little at the BBA level, then he will be a very valuable commodity. Brooklyn has been moving Alatas around the infield(like they are doing for most versatile player) to gain him the maximum exposure for position flexibility. But it's hard to imagine a defensive alignment where Alatas is not the best choice to play SS.
19 year old catcher Carlos Flores stock has risen a bit this past season when he posted a .312/.362/.548 line in AA. That is some serious stick for a catcher. The problem here is that he is not a great catcher and has been slow to learn the position. In an organization becoming OCD with D, we are not quite certain if a guy like Flores fits in the equation. As a backup catcher who will only play versus left hand pitching, he might have a shot though. That is a small role and Sean Smith could always be brought in for the late innings.
To avoid writing a novel, I'll just summarize the rest. Cota, Scott and MacCrain are all legit centerfielders. While Alatas, Echi, Juan Diaz, and Martinez are all natural short stops. All of them are being cross trained to learn as many positions as they can. This has been pegged "operation bullet proof". A strategy inside of a strategy that protects the team against injuries and insures that if at any point in time they want to add a player via trade or free agency, they can literally add a player at any position and rotate the existing players to accommodate. So while there isn't a big bat in this group, the Robins feel that if they save money with an over abundance of versatile players, they will be able to keep payroll down and be able to add the bats cheaply from outside the organization when they feel the need.
Bench
C
Jacob Harris
(5/5/5/7/6 Talents)
3B
Carlos Gonzalez
(6/6/3/4/8 Talents)
2B
Fook Li
(5/6/3/3/7 Talents)
2B
Jose Martinez
(5/5/1/3/7 Talents)
RF
Michael MacCrain
(5/5/6/4/7 Talents)
_________________
Alan Ehlers
GM of the Brooklyn Robins