Rick Ward To Pitch Left Handed Next Start?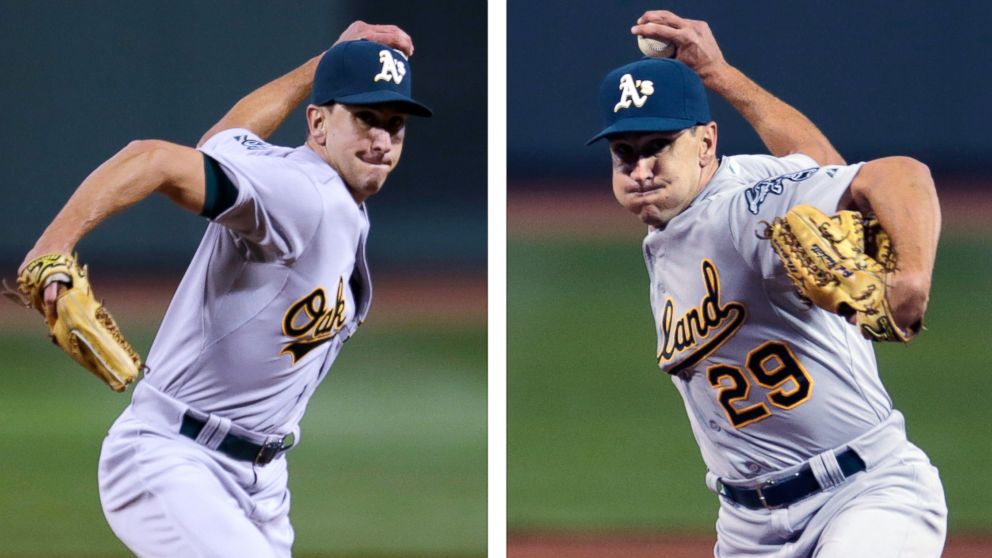 With nothing going right this season for the Brooklyn Robins, GM Alan Ehlers has decided to shake things up a bit this week. Just like they did in the 2025 Cartwright Cup, Brooklyn plans to stack the deck with all lefties when they face off against the Huntsville Phantoms this week. It was a strategy that worked back then, but without
Salvador Barron
(4/7/8 Ratings, 98 - 84, 4.00 ERA, 1.27 WHIP, 1334 K), Jose Garcia, and
Fernando Moran
(7/7/9 Ratings, 139 - 98, 4.08 ERA, 1.26 WHIP, 1621 K), where will they get said lefties? Currently they do not feature a lefty in the rotation at all.
Leon Ramirez
(10/8/3 Ratings, 0 - 5, 5.88 ERA, 1.78 WHIP, 41 K) was previously there but lost his spot after an abominable performance against Montreal. That day he allowed 7 hits and 10 walks in just 2 and two third innings. For the past 8 days he has sat in the bullpen unused while working out the kinks. This is a logical spot to get him back in the fold. His best performance of his BBA career came against Huntsville. He pitched 7 shutout innings that night.
After Ramirez the only other lefty on the roster is
Carlos Silva
(8/7/6 Ratings, 9 - 8, 4.13 ERA, 1.30 WHIP, 170 K). "Sidd"(which stands for strikeouts in double digits) is the long time Robin lefty specialist. He does have good stamina and started two games back in 2027. His opponent for both starts... you guessed it, Huntsville. He lacks a third pitch and his fastball isn't even all that.
So why do the Robins want to stack lefties against Huntsville? It's cause they are notoriously a lefty heavy lineup. Now, without
Hunter Eisenhower
(7/7/8/8/6 Ratings, .281/.367/.476, 283 HR, 926 RBI), I'd even go as far as calling them lefty obese. It's a strategy that worked for them in the past. There are far more righties then lefties in the BBA. And then you have dumb teams like Brooklyn who start their lefty specialist against them hoping to get good results. But without Eisenhower, it's a no brainer to stack as many lefties as you can.
So with two of the four games covered, who could possible pitch the other two?
Jose Olvera
(6/7/7 Ratings, 3 - 4, 6.54 ERA, 1.66 WHIP, 32 K) has been a stalwart AAA starter for Brooklyn over the past 6 seasons. He has occasionally been called up with little success. Brooklyn plans on sending down team captain Jose Morales for one week, just to make room for an Olvera spot start. Wow folks. Talk about a bad transaction move. With manager and GM both on the hot seat, this move better work out.
That brings us to game 4.
Pedro Berroa
(7/7/5 Ratings, 0 - 0, 5.71 ERA, 1.56 WHIP, 18 K) is the lone lefty available on the 40 man roster. He is the AAA version of Sidd Silva. Another two pitch loogy with unimpressive stuff. Manager Maxime Farve was about to make the call when there was a knock on his door. It was Robin ace
Rick Ward
(9/8/7 Ratings, 71 - 61, 3.71 ERA, 1.26 WHIP, 1103 K).
Ward: Skip, I heard we are going to start all lefties.
Farve: That's correct Wardy.
Ward: I don't think that's a good idea sir.
Leon Ramirez
(10/8/3 Ratings, 0 - 5, 5.88 ERA, 1.78 WHIP, 41 K)'s arm will fall off starting all 4 games.
Farve: Don't worry, I got it all planned out.
Ward: Well, if you need me. I'm a ambidextrous. In high school I was a switch hitter and even made an appearance pitching as a lefty.
Farve: So that's why you had a 6.19 ERA?
Ward: No, that's the one game I actually won. I was pitching lefty.
Farve: I don't think the owners will approve of our ace, who is two year removed from Tommy John surgery and one year into a long term deal, getting hurt throwing with his off arm.
Ward: Well that's the good part. If I throw lefty, I'm not at risk of hurting my right arm at all. If I tear my UCL... who cares? I can go back to pitching righty in 5 days. Actually, I could probably even pitch two days in a row by alternating arms. Just let me know and I'll pack my other glove.
(Ward leaves and
Maxime Favre
(3/5/2/3/3 Ratings) sits there in silence scratching his chin with a glazed look in his eyes.)
Farve: Maybe the kid is on to something.....